Where are you from originally and what was your connection to Bolivia at the time? What brought you to Bolivia initially, and what caused you to decide to stay here and make a life in Bolivia?
I'm originally from Queensland in Australia and I came to Bolivia to visit my Bolivian girlfriend who I met travelling years before. I stayed because of my partner Carolina and also because together we saw a lot of things which we knew we could make a difference in, especially conservation and tourism.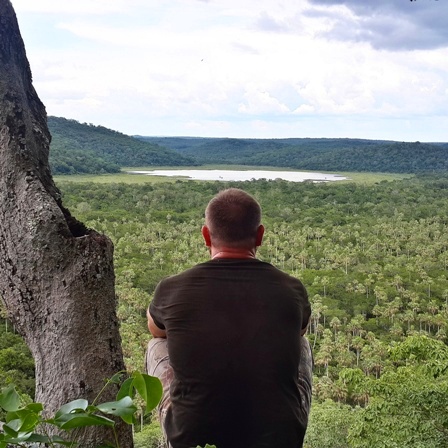 Did you find the transition to living in Bolivia very difficult? What are some of the things you did to prepare for moving here and living here?
Moving here was difficult but I had lived overseas in Afghanistan for 3 years prior and also travelled to Bolivia on past trips. I did a bit of research about places to visit in Bolivia but in all honestly I wasn't sure if I was going to stay long term.
What do you find you enjoy the most about living in Bolivia?
I love living in Bolivia because I truly believe it's the most beautiful country on the planet. And there is nothing better than just having to drive a few hours from the house to be in some of the world's most pristine and untouched ecosystems.
Ultimately you decided to establish Nick's Adventures to provide guided tours to different parts of Bolivia. How did the idea of establishing a tour agency come about? Had you worked in tourism previously?
The idea of tourism started from travelling Bolivia and finding it nearly impossible to reach many areas I had been researching about. An 11 day trip to Madidi was the starting point and I had the trip of a lifetime and also saw my first jaguar, which had been a life long dream. I visited extremely remote areas in search of jaguars and each trip found more and more exciting areas with potential. Lack of any tourist information, and also speaking with countless tourists who all said Santa Cruz was boring, was another reason why we wanted to set up an agency. On one of my first trips in Bolivia we visited an amazing waterfall called Jardin De las Delicias - a world class destination yet it received less than 10 people per week so I knew things had to change.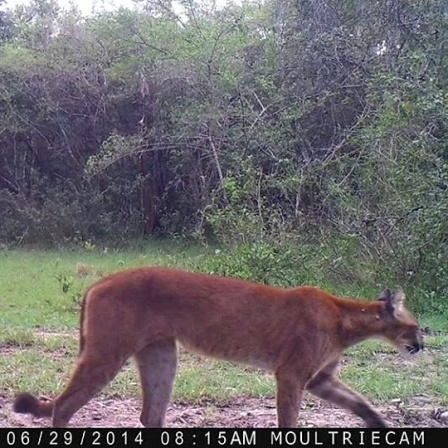 I imagine you must have toured Bolivia extensively prior to deciding to become a tour guide yourself. Once you made the decision to establish Nick's Adventures, how did you decide to which locations you would provide tours? Was there something in particular that interested you most that you thought might be fun and beneficial for others to learn about through travel?
We set up our Agency and our first goal was to promote Santa Cruz more as a tourism destination. We developed different ideas to other agencies such as sandboarding tours in Lomas De Arena and we developed tours that were specifically designed to see Jaguars in the remote Bolivian Chaco forests. We also mix tourism with conservation and we use a range of scientific ideas such as camera trapping and making plaster molds of animal tracks to involve the tourists more in our own studies of regions.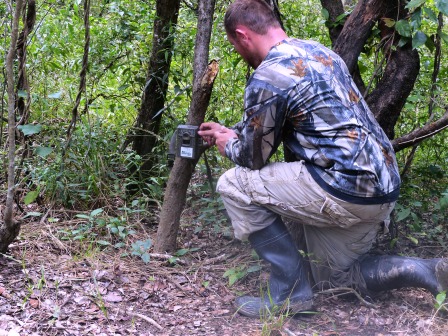 In Bolivia there are many tour and travel agencies. Most of them provide tours to the same locations. What have you done to distinguish Nick's Adventures from others? Are there any particular tours you offer that no one else does?
We have been working on a Project for the last 2 years called the San Miguelito Jaguar Conservation Tour and this has taken a lot of our own time and money. The idea behind this project is to develop responsible controlled eco-tourism to this ranch where money raised from tourism will go towards replacing cows that have been eaten by jaguars, and this in turn helps the rancher and means fewer jaguars or pumas will be killed.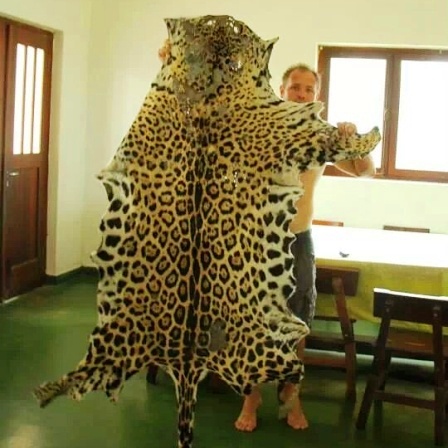 Let's talk a little more about those tours to San Miguelito. What exactly does the tour entail? How long does it last, what does it include?
The San Miguelito Ranch is a unique area and boasts some of the highest densities of jaguars found anywhere on the planet. Our tours (planned for the future) will involve night spotlighting drives, trekking, piraña fishing, setting up and checking our camera traps, night walks, and night canoe trips along untouched rivers.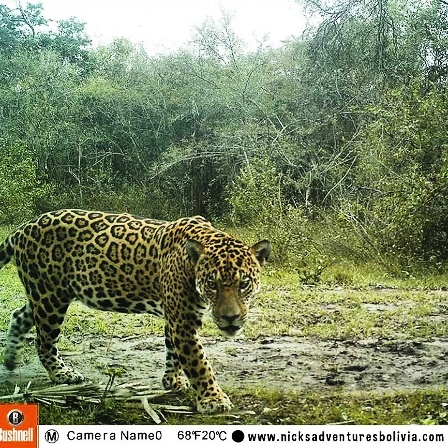 That sounds very interesting. What precautions or safety measures will you be taking to keep the tourists safe during this tour?
To keep our tourists safe, all tourists must be accompanied by a trained guide who knows the area well, first aid qualifications are a must, and we brief all of our staff and tourists before every tour so they are aware of the risks. This area is close to a main road so rapid evacuations are possible.
Do you have some kind of arrangement with the property owner to ensure that your tour agency will be the only one offering this tour in Bolivia?
In regards to an agreement with the property owner, we are happy for other agencies to offer this tour through Nick's Adventures Bolivia, so the more agencies who are interested in this tour the better. The ultimate goal is to have tourism to a point where cattle losses caused by jaguars and pumas will be covered and we aim for no jaguars to be shot for the future. We are also working together with an excellent and established NGO called FCBC, with plans to develop this ranch further for tourism.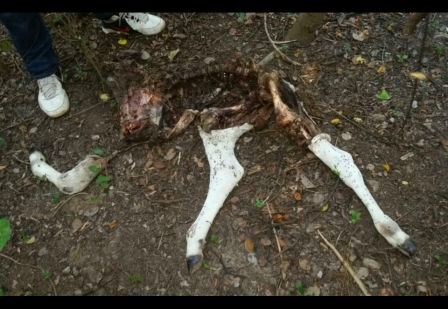 Some tour operators offer tours only in Spanish. Tourists are often surprised to find out that they must pay extra for a translator to accompany them on a tour. Will you be offering this tour in more than one language? If so in which languages will your guides be able to lead this tour?
This tour will be with English and Spanish-speaking guides and we are currently in the process of training guides so they are experts in this region.
Will tourists be required to bring any specific or special type of equipment (such as camping equipment or safety gear) in order to take this tour? Or will you provide everything needed?
Equipment such as tents, animal hides, etc., are included in the tour so people do not need to bring their own. Torches (flashlights), batteries and repellent will also be available to be purchased from the lodge itself in the future.
On what date will you begin offering the San Miguelito tour? How far in advance must tourists make a reservation to take the tour?
We are aiming at commencing this tour by July 2015. We have taken 2 successful practice tours in 2014 and were are finalizing plans and other logistical aspects to ensure this is a new, successful conservation model in Bolivia. For booking this tour we would usually request at least a week's notice.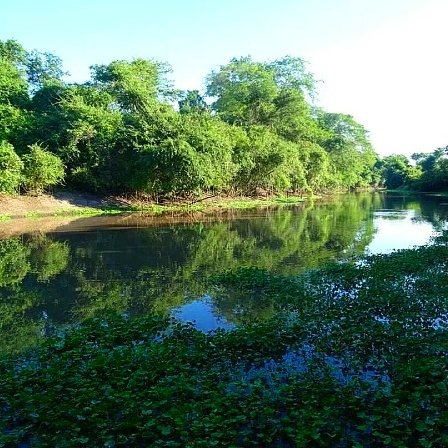 For more information on jaguar tours with Nick's Adventures Bolivia use the contact form below to send them direct a message or follow their page on Facebook and give it a Like.