The following are some famous writers in Bolivia. You can read about more famous Bolivians by visiting our
Famous People from Bolivia
home page where you'll find many other categories. You can ask questions about a famous Bolivian person or
add another famous person from Bolivia
.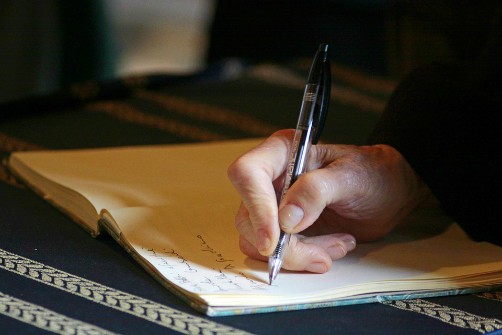 Edmundo Paz Soldán
A writer, born in Cochabamba in 1967, he is one of the most awarded contemporary Bolivian writers at the national level, and receives accolades overseas as well. His works, which include novels and short stories, have been translated into several other languages from Spanish, the language in which he continues to write, despite having lived for several decades in the United States where he is a literature professor at Cornell University.
Eduardo Scott-Moreno
A writer, lawyer, and business manager born in Cochabamba. He has worked more in business management than literature, yet the quality of his works is outstanding. He is the only contemporary writer to have twice won the National Prize for Novels, the country's highest literary award: in 2004 and in 2010.
Giovanna Rivero
A writer born in Santa Cruz de la Sierra in 1972. she is the most outstanding contemporary Santa Cruz writer and her works have been included in anthologies prepared overseas and translated into several languages. She won the National Prize for Novels in 1997.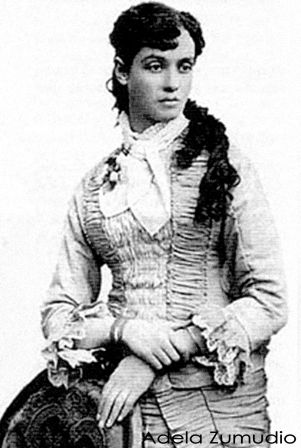 Adolfo Costa du Rels
A writer and diplomat, born in Sucre. He studied writing in French universities. As a diplomat he represented Bolivia in various European countries and also before the United Nations. He was also a member of the Argentine and Bolivian history societies. He is the only Bolivian writer to have received a Legion of Honor award, given him by the government of France. He died in 1980.
Antonio Díaz Villamil
A novelist and historian, he was born in La Paz. His novels, strongly inspired by costumbrism, contain critiques of Bolivian society during his era and denounce the social evils of the times. Because of this, today his novels are often used for literary analysis in national high schools. He died in 1948.

Adela Zamudio
A poet and educator from Cochabamba, and the first woman to dedicate herself to writing during an era when it wasn't popular. She taught young women and created schools or art, all of them secular and the first of their kinds, because at the time education was dependent upon the Church. Notably feminist in ideology, her poems are realist and critique the oppression of women that was common at the time. She died in 1928.
Ricardo Jaimes Freyre
A poet and journalist born in Tacna (Peru), his father was a diplomat from Potosí, Bolivia. He is the founder and greatest national exponent of the Modernist trend in poetry. Along with another famous poet, Rubén Dario, he founded a poetry magazine in Argentina where he lived most of his life. Upon returning to Bolivia, he worked as a university professor and government employee. He died in 1933.
Maria Josefa Mujia
A poet born in Sucre, she initiated the Romantic style in Bolivia. Her works are filled with sensitivity and melancholy, perhaps because she was blind since childhood, and this is what makes her work especially notable. She died in 1888.
Alcides Arguedas
A writer, political scientist and diplomat born in La Paz. He worked as a diplomat in Europe and South America, in addition to writing columns in various La Paz newspapers. His critiques of society and government, reflected in his masterpiece "Pueblo Enfermo", earned him the antipathy of the political classes of his time. He died in 1946.
Javier del Granado
Born in 1913 in Cochabamba, he was a member of the outstanding del Granado family that gave Bolivia many a distinguished citizen. He was a poet, mostly publishing sonnets with a style that favored epic poetry with historical and picturesque rural elements, employing a good number of phrases in the Quechua indigenous language, thus being one of the very few poets that dared write in a native language. In his over fifty years as a poet, he received accolades and many prizes abroad, like the Rubén Dario Poetry Prize in Nicaragua, the César Vallejo Poetry Prize in Venezuela as well as a Honoris Causa doctorate from the University of Arizona, a honorary membership of the Académie Française de la Langue, amongst other awards as far as Spain and Philippines. In Bolivia, he was a member of the Academia de la Lengua and won all prizes there are for Bolivian literati, including the unprecedented honor of a lifetime pension from the national government, the same one only former Presidents of the Republic are holders of.
Nataniel Aguirre
He was born in Cochabamba in 1843, and was a novelist, poet and playwright as university professor. He fought in the Pacific War between Bolivia and Chile with a regiment he himself organized and commanded, for which he'd later earn a place in the postwar government. As a writer, he had a folkloric and historical-novel style of narrative, and wrote also non-fiction. His most known work is the novel "Juan de la Rosa," which used to be compulsory reading in schools throughout the country and stayed in the curricula for decades.
Tomás O'Connor d'Arlach
A Tarija native poet, storyteller, novelist and journalist, born in 1853. He wrote both fiction and non-fiction (biographies, historical chronicles and books on local customs), but he's mainly known for his poetry, genre in which he wrote his best, such as "Hojas de Otoño," "Hojas Marchitas," "Semblanzas y Recuerdos" and other poem anthologies. In his honor, one of the biggest counties in the state of Tarija carries his name.
Yolanda Bedregal
A poet born in La Paz in 1916, she is one of the few female writers that's become a household name in the country. As a daughter of a respected writer and professor, she soon followed his steps by studying in the Arts School in her city and then in Columbia University in the United States. She founded and president of the Poets Union of Bolivia, the Committee for Children's Literature, and the Academia de la Lengua, as well as working as a teacher in art schools, academies and the San Andrés University. She also worked in the office for arts promotion linked to the local government and as an ambassador. She wrote about twenty books in the genres of poetry, children's books and novel, as well as editing some anthologies of Bolivian poets. With her debut novel, she won the Premio Nacional de Novela award, and today there exists the Yolanda Bedregal National Poetry Prize, awarded yearly since 2000 by the Bolivian government in her honor.
Jaime Saenz
A multitalented artist born in La Paz in 1921, he was a novelist, poet, playwright, essayist and illustrator. After graduating from school, he went to Germany, being impressed by the Teutonic philosophers, writers and music composers that would mold his own style and tastes. Back home, he worked for the US embassy amongst others, and left to publish his own literary magazine and his first books. Also working as Bolivian Literature professor for the city's state university, he started to participate in gallery expositions with his drawings and debuted in theater as a playwright, and held workshops and literary meetings in his home, visited by everyone with a connection to literature and filmmaking, that also made possible for his work to be adapted for the big screen. He wrote about seven poetry books, three short story anthologies, three novels, numerous plays collected in an anthology and an indeterminate number of drawings, of which twenty where in exposition.
Juan de Recacoechea
A writer born in 1935 in La Paz, he is a Bolivian author of novels. He studied Journalism and Television in Paris, where he also debuted as assistant director in many movies for the French TV. After more than a decade living in Europe, he returned to Bolivia and founded the Televisión Boliviana channel, of which he'd be executive producer and CEO for years. As a side project, he started to write his first novel, "Weekend," that was followed by two more novels, named "La mala sombra" and "Toda la noche la sangre." It was his fourth novel, "American Visa," which won him fame and the National Novel Prize in 1994, was translated to many foreign languages, and adapted into a movie by director Juan Carlos Valdivia. His fifth novel, "Altiplano Express," was also another bestseller and is currently in the works for another movie adaptation. He's written four more novels since then, and possesses a style that falls in the suspense and mystery genres, although he defines it as "picaresque noir." He still writes and resides in his home city.