The following are some famous musicians in Bolivia. You can read about more famous Bolivians by visiting our
Famous People from Bolivia
home page where you'll find many other categories. You can ask questions about any famous Bolivian person or
add another famous person from Bolivia
.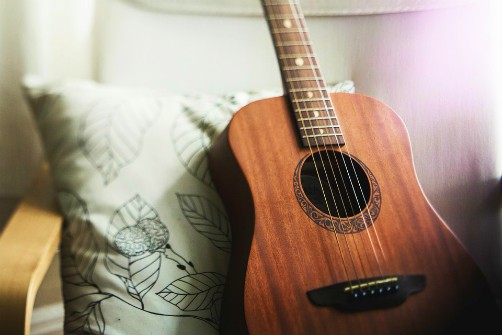 Los Kjarkas
This group is among Bolivia's most famous musicians and was created in 1965 by the three Hermosa brothers of Cochabamba. At first only the three oldest members of the family formed the group along with Edwin Villarroel, a friend of theirs. When two of the brothers, Ulises and Wilson, died another brother and several other members joined the group, which has changed members several times throughout its history. Current members of the group are Elmer Hermosa, Gonzalo Hermosa, Gastón Guardia, Gonzalo Hermosa II, Lin Angulo and Makoto Shishido from Japan.
Nilo Soruco
Another of our famous musicians, and also a composer, born in Tarija in 1927. Of humble origins, he had several jobs, working first as a shoemaker until a teacher discovered his talent with the guitar and helped him enter the Sucre College for Teachers where he graduated as a music teacher. His composed mostly folkloric rhythms from Tarija, such as the "cueca". He died in 2004.
Yalo Cuellar
A musician and composer born in Yacuiba (Tarija) in 1963. He ha played the guitar and composed music since he was eight years old and for a time was a member of a "trio" until he launched his solo career in the 1990's. His music is folkloric with rhythms that are typical to the Chaco region and for this he is a welcome guest at the Tradición Chaqueña festivals that are celebrated in Bolivia as well as in Northern Argentina and Paraguay. He has recorded 7 albums.
Gladys Moreno
A singer born in Santa Cruz de la Sierra in 1933. Known for her pretty voice, she recorded records over more than four decades as a folklore singer from Eastern Bolivia and was named the Bolivian Song Ambassador. She died in 2005.
Urubicha Choir and Orchestra
This orchestra began as mere singing classes taught by Rubén Darío Suárez Arana to Guarayo children in the little town of Urubicha (Santa Cruz) in 1996. Convinced that the children had an innate aptitude for music, he put violins in their hands and although they had never touched these instruments in their lives, he encouraged them to practice. The children learned so well that Suárez Arana formed the Children's Choir and Orchestra with 65 of them and presented them that year at the First Renaissance and Baroque Music Festival in the Jesuit Missions of Chiquitos in Santa Cruz where they surprised everyone. Since then both the orchestra and the choir, the only ones whose members are exclusively indigenous, have been the stars of both the national and international versions of the Baroque Music Festival and have also traveled overseas. Suárez Arana has received many awards, from the Bolivian government and even the King of Spain.
Kalamarka
Kalamarka is an Andean group that travels all over the world. We had a the chance to interview them. Read all about Kalamarka here.
Wara
The oldest folk rock and folk band in Bolivia, created in La Paz during the early 70s with the name Conga, had four members in the beginning and a Heavy Metal and Rock mix as their style of music. Later, they had one more member and changed their name to Tabú, and a renovated style with more influences from hard rock, psychedelic rock and progressive metal. They didn't last for long, and after some years they moved to folk rock and folk, adopting the Aymara word for "star" (wara) as their name. They are considered pioneers in that style, which mixes Rock with traditional folkloric music from the Andean region, and they've recorded several discs since the late 1980s to date, presenting their latest disc in 2011.
Azul Azul
This Pop & Rock band was created in Santa Cruz de la Sierra in 1990 with musicians Fabio Zambrana (singer), Luis Fernando Justiniano (batterist, replaced Boris Anzoátegui), Marcos Justiniano (bassoon) and Martin Espada (guitarist). They performed in their native city first, achieving nationwide fame with the La Bomba song, that made possible for them to perform in all of Bolivia, Latin American countries and Europe, and is the most famous song by a Bolivian music group. They would also present other popular songs, such as "Lágrimas negras," "Mentirosa," "El canto de las aves," and the 2004 performance with Mexican singer Laura León of their second biggest hit, "El hombre es como el oso." The band recorded six albums between 1995 an 2009, the most popular being "Apretaíto" and "Dame chocolate y te doy bombón." This very successful band, winner of numerous awards, a Premio Lo Nuestro and Billboard nominations amongst others, dissolved in 2011 after two decades on stage, but their singer Fabio Zambrana has continued his musical career as a composer and music producer, working with famous singers like Alejandra Guzmán and Ricky Martin.
Simeón Roncal
A composer, musician and music teacher born in Sucre in 1870, he began as a child pianist taught by his own father, a musicologist, and then with a Spaniard piano instructor. As a youth, he worked as organist in the Sucre Metropolitan Cathedral, and later taught himself music composition based on the traditional dances and music of the Bolivian valleys, such as the "cueca" and the "bailecito," which would become his characteristic tunes, though he also composed for other traditional dances and music styles. He co-founded the Sucre Philharmonic Orchestra, and was director of bands in the city and in Potosi, working tirelessly in his own compositions and in teaching. He also won renown abroad, getting accolades even from a Russian orchestra director, then traveling to Argentina to present his compositions of traditional music, and is now considered the first true Bolivian composer by music historians. He died in 1953.
Leopoldo Benedetto Vincenti
An Italian-born composer from Rome, where he was born in 1815. He studied music and composition in his country and in France, and was traveling through South America when Bolivian president Ballivián met him and commissioned him to compose music for a hymn lauding the Bolivian victory over Perú during the war fought by both. Taking as basis the verses written by Sucre poet José Ignacio de Sanjinés, he composed a lively music for what would be called "Patriotic Anthem" or "Patriotic Song" upon its debut in an act at Plaza Murillo in La Paz on November 18th 1845 (now Anthem Day in Bolivia). That song is now officially the National Anthem in Bolivia, and has stayed the same since without modifications. Composer Vincenti remained in the country for some more years to continue his pioneering work in favor of Bolivian music, and is credited for composing and directing the first Opera work in Bolivia, the "Elisir d'Amore" by Donizetti, presented in La Paz in 1847. He also composed other works and a Mass that was kept forgotten in archives for decades. He died in Italy in 1914.
Zulma Yugar
A folk singer born in Oruro in 1955, she is one of the few Bolivian musicians named "Embajadora de la Canción" for her work in the divulgation of traditional rhythms, songs, music and compositions nationally and internationally. She has over fifty recorded albums in decades as a performer, and has also been involved in cultural promotion and patronage, first as director of the Bolivian Association of Artists, Performers and Musicians, then in the Culture secretary of the Education Ministry, from where she worked to have the Carnaval de Oruro be officially named World Cultural Heritage by UNESCO, as it eventually was in 2001. She won the Simon Bolivar Medal for this achievement, and was named Minister of Culture by the current president, Evo Morales, staying in office for two years. She still continues her artistic promotion work today.
Jaime Laredo Unzueta
One of the best violinists in the world, he was born in Cochabamba in 1941. His parents, Eduardo Laredo (a musician, artist and poet) and Elena Unzueta (also from a family of poets and painters) recognized in him an innate, unusual talent for music by the time he was 3 years old. In March of 1948 his parents made the decision to sacrifice everything to foster his talent. They sold all they owned and moved to San Francisco, California where he studied under Antonio de Grassi. His talent was quickly recognized by other well-known masters of the violin and de Grassi convinced his parents to move to Cleveland where he studied under Gingold at the Cleveland Music School. By the end of his first year Gingold noted so much progress in Laredo that he suggested he study under violin master Ivan Galamian, whom he considered the best in the world. Laredo then won a scholarship to continue his violin studies at one of the most renowned music schools in the world, the Curtis Institute in Philadelphia, under Efrem Zimbalist. In 1955 Laredo gave a concert in Washington and was featured in Time and Life magazines, and many American newspapers. In May of 1959 he participated in the Brussels Biennial International Music competition, hosted by the Queen of Belgium, a noted violinist herself, where he won, beating out over 100 other competitors from all over the world. Jaime and his wife Cheryl Robinson, a cellist, still live in the US where he continues to play violin and is now the conductor of the Vermont Symphony Orchestra. However, Jaime never forgot his country and supports projects to help Bolivian children and young people study music. The amphitheater in La Paz, Bolivia bears his name (Teatro al Aire Libre Jaime Laredo Unzueta) and in 1964 the Eduardo Laredo National Music Education Institute was formed, and named after his father.
Luis Alfredo Gavilano
Luis Alfredo Gavilano was born in La Paz in 1964. He grew up between the city and a valley about 3 hours away where an aunt lived. It was there that he discovered his fascination with the guitar. His aunt loved her guitar and only let him play it as long as he didn't move it off her bed. As a child he attended several different schools in La Paz and Potosí. He began working at a very young age as well and went on to study computer programming. He began taking guitar lessons at the Escuela Nacional del Folklore (National Folklore School) in La Paz, Bolivia when he was 12 years old, where he studied under Matilde Casasolas and Severo Peña for three years until military coups in Bolivia made it impossible to continue attending however, he continued to study whenever possible. Between 1997 and 2001 he traveled to Chile during the summer months where he studied under Juan Mouras. In Uruguay he studied under Ramiro Agriel, in Miami, Florida under José Adan, and in Orlando, Florida under Eladio Scharron. He's also taken numerous other workshops, including some studies in Argentina and has also given concerts in these countries, in addition to traveling throughout Bolivia to do the same. When asked what styles he prefers he says, "I don't have a preferred style. I like many styles: Spanish music, classical, baroque... but there is always a tendency toward romanticism. I think I master Latin American music well. I'd like to study and be able to master the flamenco". He's mastered and is currently working on compositions by several Bolivian composers and states, "I wasn't very popular playing Bach at 14 years old." Luis Alfredo Gavilano plays the guitar every day at an established time, practicing both technique and repertoire. To keep in shape mentally and physically he meditates and frequently rides the bike. He never studied composition and prefers to interpret pieces others have composed. Most of the time he plays solo concerts but when accompanied, has a preference for chamber orchestras. In concert he plays every piece by memory. His first two CDs are titled "Homenaje" and "Sonidos del Sur", both feature Latin American rhythms.