The following are some famous actors in Bolivia. You can read about more famous Bolivians by visiting our
Famous People from Bolivia
home page where you'll find many other categories. You can ask questions about any famous Bolivian person or
add another famous person from Bolivia
.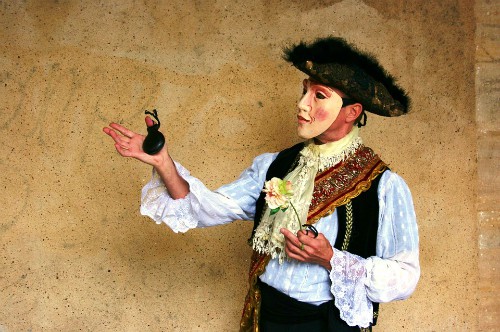 Reynaldo Pacheco
A Bolivian Actor in Hollywood. In his short but fruitful career he has worked with academy award winners such as Christopher Plummer in Beginners, Ernest Borgnine in The Man who shook the Hand of Vicente Fernandez, and Gary Sinise in CSI NY. He has also worked with other movie stars such as Maria Conchita Alonzo, Kate del Castillo, Christian Slater, Yvette Yates, Carla Ortiz, and TV Stars such as Eva Longoria, Guillermo Diaz, Judy Reyes, and Oscar Nunez. This young man is an upcoming movie star.
Raquel Welch
Her real name is Jo Raquel Tejada (Welch is the last name of her first husband). Her father was Armando Carlos Tejada Urquizo, a Bolivian aeronautical engineer who emigrated to the U.S. at age 17. Raquel Welch was born in Chicago in 1940. She became a sex symbol in 1966 when she starred in a remake of "One Million Years B.C." She has starred in dozens of movies and TV movies and shows. In 1974, she won a Golden Globe for Best Motion Picture Actress in a Musical or Comedy for The Three Musketeers. In 1999 Raquel Welch visited Bolivia for the first time, as the star guest of the first Iberoamerican Film Festival.
Jorge Ortiz
A movie actor born in Tarija in 1956, he is one of the longest-running actors. He debuted with Sanjinés decades ago and has participated in more than 10 national movies and two foreign movies.
Arturo Lora
A movie actor born in Santa Cruz de la Sierra in 1950, he began as a tramoyista and theater stenographer's assistant. He later became a member of the Casateatro and Tiquiminiqui theater groups in his city. He debuted in films in the 1990's and has participated in four movies. The last was directed by his son, a director, who has the same name.
David Mondacca
A movie and theater actor, he is without a doubt the most prolific Bolivian actor. He's acted in over twenty films and more than one hundred plays. He founded an acting group called Quartocreciente, which continues today. He has also participated in movies by other Latin American directors and in film festivals both nationally and internationally.
David Santalla
A movie and theater actor born in La Paz in 1936. Although he is known as a comedian and theater actor, he has also acted in at least seven national films. He dedicates most of his time to his own theater works and satire.
Eduardo Hoffmann
A movie actor and theater director, born in La Paz in 1956. Because his family emigrated to the United States when he was young, he has spent most of his career in that country, participating in Westerns, and later in theater, mini-series, and television movies. He has also worked as a producer, and has directed and acted in musicals and operas in the United States, one of which he brought to Bolivia recently.
Milton Córtez
A movie and television actor and singer born in Trinidad (Beni) in 1962. He was a singer first, and recorded half a dozen albums. He later entered the theater and movies debuting in Santa Cruz in a mini-series. Later he moved to Mexico where he spent most of the remainder of his career and remains today, as one of the famous actors in soap operas and movies.
Carla Ortiz
She is a television and movie actress born in Cochabamba in 1976, who moved to Mexico City to work in several telenovelas in that country. Then she moved to California, USA, to debut on the big screen in 2012 with a role on the movie "The man who shook the hand of Vicente Fernandez." She has also starred in Bolivian movies, such as "Los Andes no creen en Dios" and the German-Bolivian movie "Escríbeme postales a Copacabana." More recently, she has filmed "Los Olvidados," which is also her first production, and married. She also dedicates time to supporting philanthropy foundation Daniel Oporto.
Peter Travesí
Theatre actor and director from Cochabamba, born in 1957. He started acting and directing school theatrical performances as a child, and abandoned university to dedicate to acting full time, being accepted in Adolfo Mier Rivas' theatrical group, where he stood out for his comedic abilities. In 1982, he founded Tra-La-La Show, a theater company that was popular for its plays that combined comedy with singing and dancing, and in which Travesí had a mainstay role as El Charanguito, a lovable goofy character. Their show was one of the first to be broadcast in national television, and was on the air for seven years until young Travesí's sudden death backstage due to heart failure before a performance. The state government's Culture secretary has given his name to the Peter Travesí Theater Festival; and though diminished, the company he created still exists and is run by his relatives.
Marcos Malavia
He is a theater actor, director and playwright from Huanuni (Oruro), born in 1962. He was studying Law in his city, but had to go into exile twice due to dictatorial persecution in Bolivia and Chile, and arrived in France with a scholarship from the French government to continue his education. He participated in theatrical plays in Paris at the same time as he studied, and worked with famous French mimes Jean-Louis Barrault and Marcel Marceau. Later, he was assistant to directors and theater actors, founding the SourouS Theater Company with a French actress, which presents mostly contemporary plays and holds workshops, and that finally also created the Auteurs en Acte Festival in Bagneux, France, a respected event in the theatrical world to date. Back in Bolivia, he founded the first Bolivian theater school, the Escuela Nacional de Teatro, that opened in the poorest neighbourhood in Santa Cruz de la Sierra. He also writes and publishes essays on theater acting.
The Chaplin Show Comedy Group
This popular theater company based in Santa Cruz de la Sierra was founded by Cochabamban actors and comedians Adolfo Mier Rivas, Hugo Daza and Ernesto Ferrante in the 1980s. After leaving their native city for the Eastern capital in hopes of a better future, they built their own company there, named Chaplin Show after celebrated British silent actor Charles Chaplin, and debuted in 1895 with a comedy play. Over the years, the company's gained in popularity for the highly entertaining political and social satire that's its trademark. The company has grown to include several more actors and a children's division, they have a locale for acting workshops and events that belongs to the company, where they perform regularly for two seasons a year. One of their star actors, Mier Rivas, is also a playwright and has written in the drama, tragicomedy and novel genres.