Finding Data on the Economy of Bolivia

---
Bolivia Facts | Business | Economy Home Page | Bolivia for Kids
---
The economy of Bolivia is known internationally as being very vulnerable as well as politically and socially unstable; therefore, economic projections by various organisms do not always hold. However, to research the economy in Bolivia for your specific requirements, you can use the list below of sources that provide well-researched information on the Bolivian economy today. For a brief history of the economy in Bolivia, and a description of changes that have taken place over time and where the new power center of the economy is now, view our Bolivia
Economy Home Page.
For general statistics, information on natural resources, population and other data, view our
Bolivian Economic Statistics
page. The following is a list of reliable references we used to bring you the information we provide.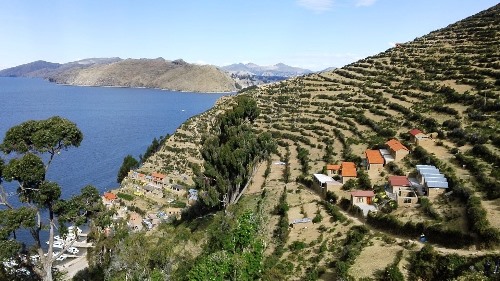 On the history of the economy of Bolivia:
(1) Rojas, Casto. "Historia financiera de Bolivia", 2° ed. Editorial Universitaria UMSA, La Paz, 1977.
(2) Machicado Saravia, Flavio. "Actitudes en las políticas económicas 1952-1989". Editorial ILDIS, La Paz, 1990.
(3) Antezana, Alejandro. "Estructura agraria en el siglo XIX". Editada por CID, La Paz, 1992.

Statistics on the economy of Bolivia:
(4) Instituto Nacional de Estadistica (INE) (Bolivian National Statistics Institute)
(5) Ministerio de Economia y Finanzas de Bolivia (Bolivian National Ministry of Economy and Finances)
(6) Camara Nacional de Comercio de Bolivia (Bolivian National Chamber of Commerce)
(7) Camara de Industria y Comercio de Santa Cruz (CAINCO) (Santa Cruz Chamber of Industry, Commerce and Tourism)
www.cainco.org.bo/default.aspx
(8) Comision Economica para America Latina y el Caribe (CEPAL) (Economic Commission for Latin America and the Caribbean)
(9) Programa de las Naciones Unidas para el Desarrollo (PNUD), filial Bolivia (United Nations Development Program, Bolivia office)
More ways to find information tailored to you:
Since each person's situation is different, if you are looking for more precise or detailed information on costs of living in a specific city,
post your questions
in our forums so other
expats
can respond and share their experiences with you. If you would like to exchange opinions about doing business, investing or starting a business in Bolivia, visit our Bolivia
business forum.
---
Bolivia Facts | Business | Economy Home Page | Bolivia for Kids
---