Cochabamba Photo Gallery
Galería de Fotos de Cochabamba

---
Facts about Bolivia | Bolivia for Kids | Tourism | Plan Your Trip
---
Cochabamba is Bolivia's third largest city. Visit the Cristo de la Concordia statue for amazing views of the city below or tour the Simón Patiño Mansion, a piece of Cochabamba's history.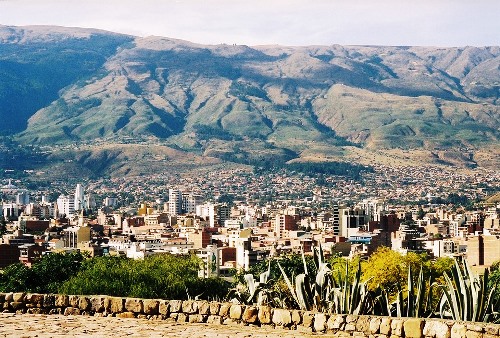 This is an absolutely gorgeous drone video of Cochabamba and some of the beautiful places you can visit in the surrounding areas.

https://youtu.be/qIy3bQ_xjDQ
This short drone video shows lovely aerial views of the city of Cochabamba and its main tourist attraction, the Cristo de la Concordia.

https://youtu.be/GHs0A2SKq2g
Cochabamba es la tercera ciudad más grande de Bolivia. Visite la estatua del Cristo de la Concordia para tener una increíble vista de toda la ciudad o tóme un tour de la histórica mansión de Simón Patiño.
Este vídeo, filmado para la Dirección de Turismo del Gobierno de Cochabamba demuestra porqué Cochabamba es famosa por su gastronomía:

https://youtu.be/zvU-yctJAfs
---
Facts about Bolivia | Bolivia for Kids | Tourism | Plan Your Trip
---