Bolivian Restaurant Review: Shibui in Santa Cruz, Bolivia
by Trent Wauson
(Samaipata, Bolivia)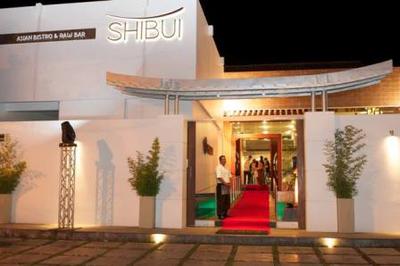 We went to Shibui (in Santa Cruz, Bolivia) yesterday and had the best sushi that I have tried in Bolivia. We tried the large sampler tray of cold sushi and sashemi and it was downright superb! The sashemi was sparkling fresh, yellowfin tuna, salmon and corvina. Nigiri was superb. We also tried the dragon roll...I loved it but Chary was in love with it! The decor in Shibui is elegant and the bar is WELL stocked with quality liquors. The attention was impeccable, not too much but always watching for your every need. We were joined at our table by owner, Adam P Taylor and we proceeded to have a merry old conversation and a few "refreshments" until we finally pulled ourselves away. All in all it was just what we needed...a welcome break from the routine and great food! (Note: Adam won't always be available to join you at the table, but if you ask for him he will come out to greet you and charm you with his Australian manners and personality).
Avenida Francisco Velarde # 500
Santa Cruz de la Sierra, Bolivia
Phone +591 3 3356887
Website http://www.shibui.com.bo
Facebook: https://www.facebook.com/Shibui.Bolivia
-------------------------------------------
Note from webmaster:
Trent Wauson, of San Antonio, Texas and his wife Rosario, of Cochabamba, Bolivia own the Posada del Sol Hotel and Luna Verde Resto-Bar in Samaipata, Bolivia. We thank Trent for his frequent reviews of Bolivian restaurants. A chef himself, Trent is well qualified to review food fare and we're grateful for his contributions.