Bolivian food customs, meal times and social life revolve around eating and parties and there are also many different types of
restaurants
to choose from. If you're just traveling in Bolivia you won't have time to try them all, but if you live in Bolivia I encourage you to expand your horizons and your palate.
With the bounty of delicious and colorful tropical fruits, vegetables, herbs and spices available, chefs in Bolivia are true food artists. By the way, some of them really ARE food artists - they work with caterers to make events beautiful with truly amazing edible centerpieces.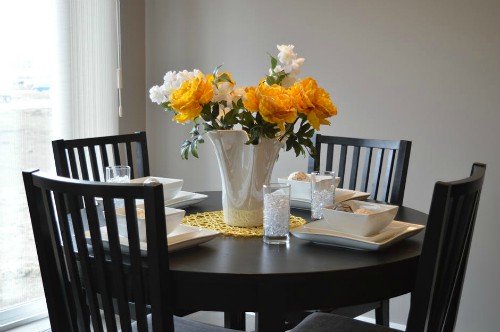 Santa Cruz, for example, is well-known for its steakhouses and outdoor environments. Cruceños love grilling and socializing out in the open and the traditions of "serenading" and "people watching" date back to the colonial times when entire families would take to the city plazas to promenade on Sunday afternoons.
Today, the custom of parading about is well-ingrained in society, as is the more modern version of "cruising" up and down and around and around the main social thoroughfares even in the smallest towns, where young people frequently spent hours circling the plaza on foot, on motorcycles (loud!), and in their cars. In Santa Cruz you'll see this on Monseñor Rivero and in Equipetrol, the city's two main avenues for socializing, where you'll find eateries, bars, cafés and discotheques one after the other.) Its tea houses (salones de té) are also very popular. In La Paz, you might see this on the Prado or in San Miguel, in the city's southern Zone, for example.
One Bolivian food custom that has become known around the world is the traditional 15-30 minute break mid-morning to eat a salteña. People don't eat and walk here and they don't eat and work. Mid-morning everything stops. Businesses, offices, stores, even government some agencies, take a short break for a mid-morning snack, which can include coffee or tea, and something small like a light sandwich, but in much of Bolivia is the famous salteña, a baked empanada that is filled with meat, vegetables, eggs, olives and delicious juiciness. During this time, if you have been waiting in line to be helped by someone, you are expected to wait. You can get impatient, you can complain if you want to, but it probably will be to no avail as this is a food custom that is deeply, deeply ingrained.
Many Bolivians are still accustomed to taking tea at about 4 or 5 in the afternoon. At that time the "salones de té" are very full and busy. Because we usually indulge at tea time, dinner is usually a lighter meal than lunch and is usually served around 8 or 9 p.m. Most salones de té double as bakeries and vice versa, so if you're looking for a great place for tea and pastries, I've included tea houses under my section on bakeries. You'll see this in large cities such as La Paz, Cochabamba, and Santa Cruz, and in most small towns. One exception, however, is Tarija. Tarijeños haven't maintained the afternoon teatime tradition as much as in the rest of Bolivia.
There is really no such thing as "typical" Bolivian food. Flavors, spices and cooking styles vary greatly from one region to the next and have been influenced by Spanish, European and North American cuisine. In the Andean region, foods tend to be very hot and spicy. In the tropics where Santa Cruz is located, there is a strong Brazilian influence and many European and Asian restaurants, and because it is the nation's cattle ranching area, many many steak-inspired meals. In addition, fruit and vegetables abound and are incorporated into most of the region's cuisine, while western and central Bolivian recipes don't include as many.
The climate has also had a great influence on Bolivian food customs, what we eat, where we eat, and how often. Ice cream parlors are always brimming with locals and tourists alike in the hot tropical regions. In colder Western Bolivia it's not uncommon to take tea in the late afternoon and eat dinner late at night (9 or 10 pm), while you'd probably want to enjoy an ice cream for dessert after lunch as it might be too chilly to do so as the afternoon cools.
Because Bolivians still enjoy their siesta time (when businesses and stores close at midday anytime between 12 and 3) lunch is usually the largest meal of the day. No power lunches here! In the tropics, sometimes the heat takes your appetite away. The cities tend to be less busy midday when many people go home to rest and have lunch with their families. But at night, when it's cooler, they are bustling and busy. Dinner is when we socialize in the East! In the West, where nighttime is cool or cold, lunch is the main meal, unless you're dining out with friends. Continue reading about Bolivian food customs on page 2 where we'll explain Bolivian dining etiquette and more.