Welcome to Bolivia for Kids!

---
Facts About Bolivia &nbsp&nbsp Bolivia for Kids
---
Hi guys! Bolivia for Kids is the largest English website with Bolivia facts for kids in the world! Kricket and his mom Bella created it so kids, teens, parents, and teachers can learn about Bolivia and get first hand Bolivia facts and information. They actually live in Bolivia!
Click here to enter our BOLIVIA FOR KIDS HOME PAGE because this is our links page. If you have your own blog or website, you can copy and paste the codes from this page onto your own and the image or text link you chose will appear on your blog.
Linking to Bolivia for Kids is SUPER easy. All you have to is choose which image you want, then copy and paste the code below it into your site or blog. You don't have to download or save the images themselves. Just copy the code and paste it in. That's all! Really! Once you've installed one of the links onto your own blog, you can click on it to return to our website.
All links will take you to the Bolivia for Kids home page.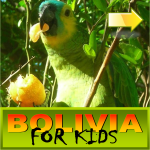 You can also use these TEXT links.
Bolivia for Kids
Bolivia for Kids at BoliviaBella.com
Bolivia Facts for Kids at BoliviaBella.com
Facts about Bolivia for Kids and Teachers
Check out this website with Bolivia facts for kids
---
Facts About Bolivia &nbsp&nbsp Bolivia for Kids
---