Alison visited Tarija this month and shares her experience and thoughts about Bolivia's wine country. Tarija is Bolivia's seventh largest city and fourth fastest growing city. Meanwhile, back in Santa Cruz I was busy yanking my hair out in desperation over an "alarming" situation that occurred… (see below).
Also this month, Alison solved a cheesecake problem, reviewed a new pizza place, and offers her take on Bolivia's volume (why do I have a feeling this was in response to my hair-pulling rant?) Journalist and expat in Santa Cruz, David Boldt puts in his two cents. Friendship day is coming up, and I answer the question "Hey Bella, why don't you write about the bad stuff?" (Oh, believe me, sometimes I do and this time I got pretty mad!) It's all here, in our July Ezine.
A few days ago I watched a critical part of what is probably otherwise a poor film (I don't know, I didn't bother to watch the rest of it). The lead character had a magic remote control that allowed him to reduce the volume of his barking dog. I immediately thought "where can I get one of these?" Read more…
Tarija is one of those cities no-one seems to have a bad word to say about. It's not humid, it's got beautiful scenery, it's a small but vibrant city.…
Read more…
Readers: what are some of your favorite tourist attractions in Bolivia?
Share your Bolivia travel story here.
July Interview: Volunteering with Bolivia Volunteers
Anonymous, aged 19, Scotland (UK), a former volunteer in Bolivia with an organization called Bolivia Volunteers, responded to a recent online questionnaire we sent out to volunteers who have worked in this country. Here's what he shared about his experience:
I was looking to take a year out and travel. Volunteering seemed a good way to try and do something worthwhile. I hoped to help other people, improve my Spanish and see another part of the world and learn how other people live.
Read more…
Readers: have you ever volunteered your time in Bolivia?
Share your most touching volunteer moments here.
July Restaurant Review: Bravissimo Pizzeria & Trattoria
A few weeks ago I heard that new restaurant "Bravissimo" had opened in a newly constructed building just off the smart thoroughfare of Monseñor Rivero in Santa Cruz. I was told by a friend that they served their pizza the way upmarket pizza chains do back home, with freshly ground pepper (very unusual here) and olive oil ...
Read more…
July Hotel Review: Casa Patio Hotel Boutique
We also visited one very cool hotel for breakfast this month! In fact, it was so cool we booked it for our June expat social event (which BoliviaBella.com plans each month for foreigners in Santa Cruz, see more on that below). This hotel is so unique you must be told about it. Curious? See it here:
Hippie Chic meets Simón Bolivar
.
Readers: Who serves the best or worst food in Bolivia?
Add your own Bolivian restaurant review here
or read the many other Bolivian restaurants that have been contributed to our
Bolivia Restaurant Review
Add your rating or recommendation of any Bolivian hotel, hostel, or other accomodation in our
Bolivia Hotel Review
.
July Bolivian Recipe: Maracuyá Cheesecake!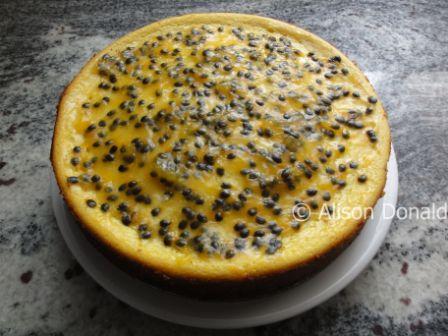 I'd been craving cheesecake. I am not sure what they make cheesecakes of here, but they never taste quite right to me… After a bit of trial and error I have developed a cheesecake recipe that I am very happy with. Luckily it also considerably lower in fat than if it were made with cream cheese…
Read more…
Readers: Did you know you can add your favorite Bolivian recipes to our website no matter where you live?
Share your favorite recipes in English here
-
Comparta sus favoritas recetas bolivianas en español aquí.
July Bolivia Travel Safety Tip!
What do you do when you're on a long bus ride and something goes wrong? The bus breaks down, there's a landslide blocking the road, you're in the middle of absolutely nowhere with no toilets…! Here's what happened to me on a
loooooong bus trip to Sucre
!
Readers: if you've traveled Bolivia we'd like to hear how you stayed safe while traveling, or any other suggestions and recommendations you have about traveling Bolivia.
Share your helpful Bolivia travel tips here.
July Upcoming Events, Holidays and Festivities!
July 23
is Día de la Amistad (Friendship Day) in Bolivia even though International Friendship Day is July 20th.
Read more…
More
Festivals
and
Special Occasions
.
Click here to see announcements of
Events in Bolivia
you won't want to miss in English or our list of
Eventos en Bolivia
en español. You can also add your own event announcements – free – on either of these pages.
July Special Kids Feature: Baroque Music in the Amazon!
Why are so many Bolivian children into playing the violin? Baroque music is a very old form of music that originates in Europe. So why are so many children in Bolivia's tropics learning to play 400-year old pieces of music?
Find out here…
Readers: Bolivia for Kids is a special section that enables kids, teens and teachers to find information on Bolivia easily, for school reports and classroom projects. It is the largest collection of information on Bolivia available specifically for students and teachers.
Share Bolivia for Kids with your local school.
July Bolivia Trivia: How many times has Bolivia changed currencies?
This month our Bolivia Trivia forum received this question: Bolivia has changed the name and look of its currency several times. Does anyone know exactly how many times has Bolivia changed it currency? Why does Bolivia do that so much?
And what were each of the currencies called?
.
Readers: Do you know something about Bolivia that you think other may find unusual, interesting, or just plain surprising?
Share your own Bolivia Trivia here.
July Travel Deals: Midsummer Flight Sales
Ah, you missed them! Great travel deals don't last long. We've removed the links because they've expired.
July Forum Feature: Ode to Tangled Traffic and Alarming Automobiles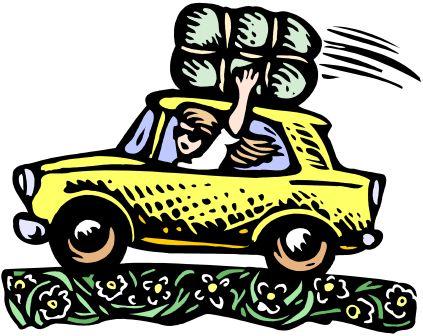 There's some vociferating and venting going on in our forums about all things related to cars, traffic, and driving habits. Read about journalist David Boldt's take on
the joys of driving in Santa Cruz
and how to deal with those
astoundingly aggravating alarms!
July Expat Meet: Sign up to get invited!

Through our
BoliviaBella Expat Services
division, we offer many services that are helpful to incoming expats in Santa Cruz. One of these is a monthly Expat Meet which we organize in Santa Cruz so you can meet other foreigners (from many countries) or make new friends. This is an especially great opportunity if you've just moved to Bolivia and don't yet know many people. It's family friendly, fun and we visit a different place each month. If you'd like to be included on our secure mailing list, click here and
sign up to receive invitations
.
Readers: I'd like to remind you that you can also visit my other website
www.GoSouthExpat.com
. It's an online forum community exclusively for expatriates in South America. Be sure to enter our
Reading Rooms
where you'll find hundreds of articles on making the best of your life overseas.
July "Ask Bella"
One of our new Bella News E-zine features is our "Ask Bella" section. We get a lot of email and questions in our forums – more than we can handle sometimes - and we can't answer them all personally. So we're now giving you the opportunity to ask your questions on this special page. We'll feature the response to one Reader question in each of our monthly newsletters. Have you got a nagging question about Bolivia that you just can't find the answer to? Click here to
Ask Bella!
Bella Answers our June Featured Question - and she's mad!
A while back I got a message from someone who tells me I'm too positive. Specifically, he said "Hey Bella, why don't you write about the bad stuff?" Bolivia, like every country, has a lot of negative aspects, but there's a reason I don't spend much time delving into them and it's very simple, really: there are plenty of others who are doing that. However, a couple of nights ago
I got really riled up about something
!
Readers: What is the most difficult thing for you about living in Bolivia? See my original pre-tantrum response here and
post your own comments
(please read the forum rules).
July "Ask Chef Noly": Wacataya Wednesdays!
Chef Noly visits BoliviaBella and posts Bolivian recipes and interesting articles about Bolivian culture each month on Wacataya Wednesdays. Since summer is in full swing in the Northern hemisphere, take a look at Chef Noly's article on
working the grill Bolivia style
!
Do you have questions about Bolivian food?
Ask Chef Noly
! You can also share your own recipes!
July Featured Food Discussion
Marcia writes in from Orange Country, California: Hi I am wondering if anyone has a recipe for bizcochos… I ate the last one and my mom is really mad…
Oh, oh! Mom's peeved! Anyone have the recipe?
The
Message Board
is where I post messages about things I think you might be interested in throughout the month. Anything goes as long as it's useful! Check it out daily – things change here quickly. You can also
subscribe to my blog
to get updates each and every time I add or modify a page. It's the best way to stay informed between issues of this Ezine! You'll find interesting news, great flight deals, reviews of new books about Bolivia, highlighted articles, and anything else that's useful to Bolivia tourists and expats.


Shop for gifts at Bella Store
Bella Store
is a great place to shop for South American gifts and Bolivian souvenirs all year long. Shop for alpaca sweaters, Andean handicrafts, leather, ceramics, arts, souvenirs and more. Bella Store is a National Geographic and Novica affiliate. When you
Shop the National Geographic Store! All purchases support research, education, conservation, and exploration.



Know somebody who'd like to read this?
I really hope that you've enjoyed reading this newsletter. If you think your friends might be interested in taking a look, please feel free to forward it to them.


Haven't subscribed yet?
If you're reading this on the recommendation of a friend and would like to receive all the future editions subscribe here for free.


Contact Me
If you have any comments, opinions, or content ideas I'd love to hear from you. Just click here to tell me
what you want.


Link to BoliviaBella.com
Grab a link to BoliviaBella.com and link your website or blog to BoliviaBella to access this site easily and see when I make changes or add new pages and sections. (You can also click on the orange RSS button in the top left corner of EVERY page on this site to add BoliviaBella to your RSS feeder, or click on any of the SHARE buttons on the BOTTOM of every page so you can add BoliviaBella to your personal page in Facebook, Technorati, MyYahoo, Google, and many others). To grab a link, click here:



Welcome to all our new subscribers!
We had a lot of new BELLA NEWS subscribers this month - welcome to the BoliviaBella online community. For those of you who don't yet know, "Bella" is actually an American living in Bolivia. She works as a professional translator and interpreter and also spends countless hours designing this site just for you! Find out
who is Bella really??


As you can see, we've been very busy working super hard to grow and improve BoliviaBella.com and make it the number one English site on Bolivia. Parts of the site are also being translated into Spanish due to the large number of visitors we have from Spanish-speaking countries. We're always looking to improve - this site is FOR YOU so be sure to let us know what you want to see included on BoliviaBella.com - we're not on our way to NUMERO UNO for nothing - we're working very hard to get there!! Please direct your comments to webmaster "Bella".
Tell Bella what you want!