Happy May Everyone! Bella News E-zine Editor Alison Donald has been traveling again (she's so lucky!!!) this time to Buena Vista, one of the gateways to Amboró National Park. Read about her coffee plantation tour and her accidental close encounter of the Evo kind! This month we're also featuring a very special volunteer organization, a great new recipe (Alison made it 5 times to get it just right!!) and a restaurant review involving...helicopters??? In addition, Mother's Day is coming, brush up on some of Bolivia's cool myths and legends, find out which Bolivian city is the fastest growing city in South America, and much more. Read on!
May Editorial: Dia del Niño: Bolivia's Children
There are very few universal truths about a continent as huge as South America but one is that people love children. Compared to life back home, children are taken everywhere and I believe are consequently better-behaved than their UK counterparts. Read more...
May Featured Article: Buena Vista! Lovely Scenery, Great Coffee and... Evo?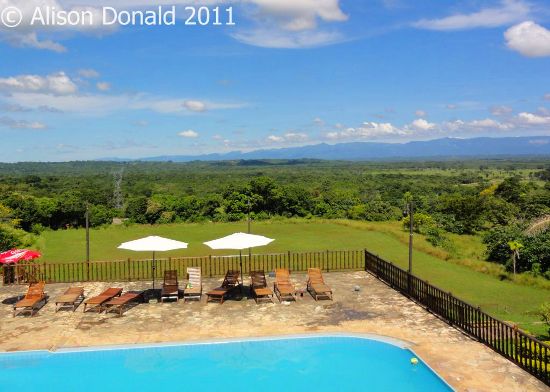 A trip to visit a coffee plantation in this scenic town near Amboro National Park leads to a surprise close encounter with Bolivia's President Evo Morales. I've got a theory that the day of the week you visit a place is crucial to your experience...We'd passed through Buena Vista the previous weekend on our way to lunch at a cabaña near River Yapacaní. So when this sleepy town had an official from the police or military police on every corner, I was not sure what was going on. Yapacaní is notorious for (allegedly) being a centre of cocaine production and...
Read more...
Readers: what are some of your favorite tourist attractions in Bolivia? Share your Bolivia travel story here.
May Interview: Matt Pepe, Volunteer and Founder of the Artificial Limbs Center
One volunteer role led to another and then to Matt creating the Centro de Miembros Artificiales (Centre for Artificial Limbs) in La Paz, Bolivia. The centre is fully supported and operated by the La Paz San Pedro Rotary Club. For over 15 years the La Paz San Pedro Rotary Club had provided prosthesis to low income Bolivians through a government-run clinic. Thanks to Matt, the Rotary Club now has its own clinic. Read more...
Readers: have you ever volunteered your time in Bolivia? Share your most touching volunteer moments here.
PAUSE! Hold everything! Bella's got something really cool to tell you about!
Hey everyone, since Alison took over publishing our monthly E-zine I've been able to spend some time doing other stuff that's really important to me. Find out what it is... OK, now you can go back to reading all the other awesome stuff Alison did this month.
April Restaurant Review: Inés "I" Espacio Gourmet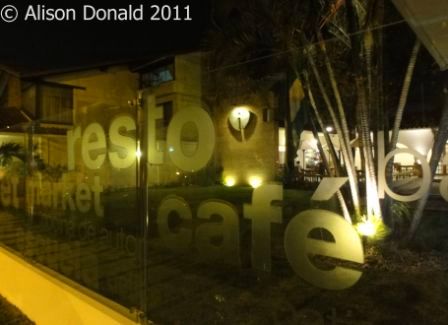 The front of this restaurant is very impressive - a glass front wall with stencilled white letters in front of a manicured lawn and elegant terrace... We raved about the bread and more arrived… Ines used to present a lunchtime cookery show and cuts a very glamorous figure in real life ... Read more...
Readers: Who serves the best or worst food in Bolivia? Add your own Bolivian restaurant review here.
May Bolivian Recipe: Gluten Free Quinoa Chocolate Cake!
The idea for a quinoa-based recipe came from press articles our webmaster had seen reporting the decline in domestic consumption of quinoa in Bolivia. This suggested to be partly cultural factors (children are more interested in rice and pasta) and also the higher prices of quinoa due to foreign demand. As if to prove my point, the last time I went to buy quinoa at the market, the stall-owner's son (a capable-looking lad of about 12) nearly sold me lentils by mistake. Read more...
Readers: Did you know you can add your favorite Bolivian recipes to our website no matter where you live? Share your favorite recipes in English here - Comparta sus favoritas recetas bolivianas en español aquí.
May Bolivia Travel Safety Tip!
Bolivia is a nation of friendly, hospitable people who are generally happy to answer questions or point you in the right direction. However, there are also those who take advantage of solo travelers, and tourists in general, to 'earn' their living. Here are some tips for those of you who may be traveling alone: Read more...
Readers: if you've traveled Bolivia we'd like to hear how you stayed safe while traveling, or any other suggestions and recommendations you have about traveling Bolivia. Share your helpful Bolivia travel tips here.
May Upcoming Events, Holidays and Festivities!
May 1 As in most of the world the 1st of May, or Labor Day, is actually one of Bolivia's main public holidays. Sometimes specific unions use this day to protest, march or demonstrate their demands for better working conditions, while the government of the day makes promises, or gives away public works, or nationalizes something... read more about Labor Day – Día del Trabajo.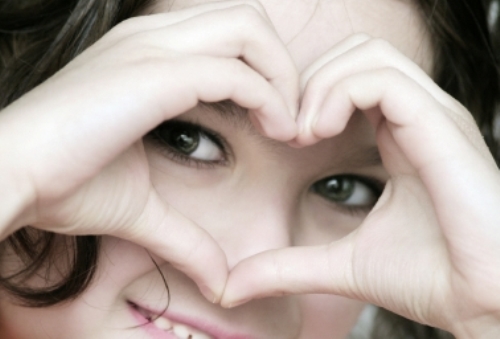 May 27 One of the largest celebrations in Bolivia. For bakeries and florists this is the biggest sales day of the year. Literally. It can make your break your business. Mothers, and women in general, are seriously celebrated on several occasions throughout the year. Hey, who am I to complain. If it ain't broke, don't fix it I say. Read more about Mothers Day – Día de la Madre.
More May Festivals and May Special Occasions. Click here to see announcements of Events in Bolivia you won't want to miss in English or our list of Eventos en Bolivia en español. You can also add your own event announcements – free – on either of these pages.
May Special Kids Feature: Bolivia's Myths and Legends!
Bolivian myths and legends are as colorful and extraordinary as the 36 cultures of Bolivia. Each Bolivian culture has its own mythology and legends, many of which tell of a people's origins, beliefs or history. Read more...
Readers: Bolivia for Kids is a special sections that enables kids, teens and teachers to find information on Bolivia easily, for school reports and classroom projects. It is the largest collection of information on Bolivia available specifically for students and teachers. Share Bolivia for Kids with your local school.
May Bolivia Trivia: What's the fastest growing city in South America?
You may be surprised to find it's also the 14th fastest growing city in the world! Prepare to be amazed. Find out which city it is here...
Readers: Do you know something about Bolivia that you think other may find unusual, interesting, or just plain surprising? Share your own Bolivia Trivia here.
May Travel Deals: Staying in touch with home while you're overseas!
Whether you're touring Bolivia or live here now, finding the least expensive way to stay in touch with friends and relatives back home is important. Here are some options you may want to look into.
1. Pingo offers really cheap international calls with pre-paid phone cards plus you get $5 in Free Calls when you sign up for Pingo.
2. A Skype Online number
lets family and friends call you at local rates wherever you are in the world.
3. With Skype you can make free calls over the Internet – the whole world can talk for free
4. You can also make Cheap International Calls with Rebtel - Save up to 90%
. Here's a video that shows you how you can make Free Calls with Rebtel
. There are some limitations when making calls from Bolivia, but others can use Rebtel to call you while you're in Bolivia.
May Forum Feature: Put Bolivia in the News!
When you live overseas it's very difficult to get local Bolivia news and current events. Most of the international news sites only run a story about Bolivia when something very unusual occurs. Many of the local newspapers are online – but they're all in Spanish. So what if there's something you really just want the world to know about Bolivia? You can put Bolivia in the news! When you read a local story you'd like the world to see, translate it to English and insert it into our Bolivia News Forum. Here's how it works.
May Expat Meet: Sign up to get invited!
Through our BoliviaBella Expat Services division, we offer many services that are helpful to incoming expats in Santa Cruz. One of these is a monthly Expat Meet which we organize in Santa Cruz so you can meet other foreigners (from many countries) or make new friends. This is an especially great opportunity if you've just moved to Bolivia and don't yet know many people. It's family friendly, fun and we visit a different place each month. If you'd like to be included on our secure mailing list, click here and sign up to receive invitations.
Readers: I'd like to remind you that you can also visit my other website www.GoSouthExpat.com. It's an online forum community exclusively for expatriates in South America. Be sure to enter our Reading Rooms where you'll find hundreds of articles on making the best of your life overseas.
May "Ask Bella"
One of our new Bella News E-zine features is our "Ask Bella" section. We get a lot of email and questions in our forums – more than we can handle sometimes - and we can't answer them all personally. So we're now giving you the opportunity to ask your questions on this special page. We'll feature the response to one Reader question in each of our monthly newsletters. Have you got a nagging question about Bolivia that you just can't find the answer to? Click here to Ask Bella!
Bella Answers our April Featured Question
We get questions about travel visas every week! Aside from the usual confusions about whether you need a Tourist Visa or a Specific Purpose Visa to enter Bolivia, some travelers have a unique problem! Here's the answer to April's "Ask Bella" question: How do I obtain a visa if there's no Bolivian consulate in my country?
Readers: Do you have experience obtaining a tourist or specific purpose visa to Bolivia? Share the wealth! There are dozens of questions in our Bolivia Visa Forum from nervous travelers who would love your help!
May "Ask Chef Noly": Wacataya Wednesdays!
Chef Noly visits BoliviaBella and posts Bolivian recipes and interesting articles about Bolivian culture each month on Wacataya Wednesdays! It all began when a frustrated reader wrote in about his awful Bolivian cooking experience! Looking back, of course, it's actually quite hilarious! Click here to see how Wacataya Wednesdays got started. Do you have questions about Bolivian food? Ask Chef Noly! You can also share your own recipes!
May Featured Food Discussion
Dear Chef Noly: When I eat rice in Bolivian restaurants it's ALWAYS perfect... Can you tell me How do Bolivians make such perfect rice?


Others have found these pages helpful:


Stay informed throughout the month
The
Message Board
is where I post messages about things I think you might be interested in throughout the month. Anything goes as long as it's useful! Check it out daily – things change here quickly. You can also
subscribe to my blog
to get updates each and every time I add or modify a page. It's the best way to stay informed between issues of this Ezine! You'll find interesting news, great flight deals, reviews of new books about Bolivia, highlighted articles, and anything else that's useful to Bolivia tourists and expats.


Shop for gifts at Bella Store
Bella Store
is a great place to shop for South American gifts and Bolivian souvenirs all year long. Shop for alpaca sweaters, Andean handicrafts, leather, ceramics, arts, souvenirs and more. Bella Store is a National Geographic and Novica affiliate. When you
Shop the National Geographic Store! All purchases support research, education, conservation, and exploration.



Know somebody who'd like to read this?
I really hope that you've enjoyed reading this newsletter. If you think your friends might be interested in taking a look, please feel free to forward it to them.


Haven't subscribed yet?
If you're reading this on the recommendation of a friend and would like to receive all the future editions subscribe here for free.


Contact Me
If you have any comments, opinions, or content ideas I'd love to hear from you. Just click here to tell me
what you want.


Link to BoliviaBella.com
Grab a link to BoliviaBella.com and link your website or blog to BoliviaBella to access this site easily and see when I make changes or add new pages and sections. (You can also click on the orange RSS button in the top left corner of EVERY page on this site to add BoliviaBella to your RSS feeder, or click on any of the SHARE buttons on the BOTTOM of every page so you can add BoliviaBella to your personal page in Facebook, Technorati, MyYahoo, Google, and many others). To grab a link, click here:



Welcome to all our new subscribers!
We had a lot of new BELLA NEWS subscribers this month - welcome to the BoliviaBella online community. For those of you who don't yet know, "Bella" is actually an American living in Bolivia. She works as a professional translator and interpreter and also spends countless hours designing this site just for you! Find out
who is Bella really??


As you can see, we've been very busy working super hard to grow and improve BoliviaBella.com and make it the number one English site on Bolivia. Parts of the site are also being translated into Spanish due to the large number of visitors we have from Spanish-speaking countries. We're always looking to improve - this site is FOR YOU so be sure to let us know what you want to see included on BoliviaBella.com - we're not on our way to NUMERO UNO for nothing - we're working very hard to get there!! Please direct your comments to webmaster "Bella".
Tell Bella what you want!