Bolivian chocolate dipped strawberries
by Victoria Pitts
(Columbus, Georgia)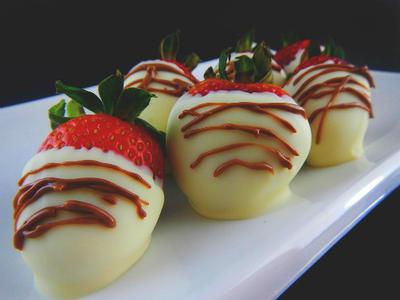 Ingredients:


6 ounces of semi sweet white chocolate
1 Container of firm, sweet strawberries
2 cups of shredded coconut
Instructions:
1.Melt the chocolate in a bowl.
2.Add the coconut shreds to the chocolate and stir.
3.Dip the strawberries and sit them on a plate or pan to let the chocolate harden.
NOW YOU HAVE BOLIVIAN CHOCOLATE STRAWBERRIES
Return to Bolivian Desserts