Wildlife Pictures from Pantanal.
by GRENOUILLET Marie-France
(FRANCE (PARIS))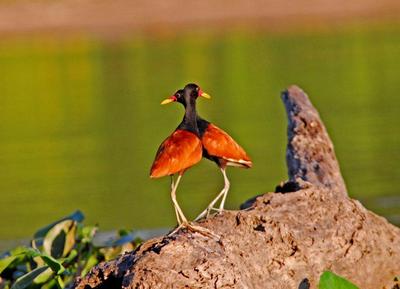 3 pictures from PANTANAL.
1) Wattled Jacanas near the Paraguay River.
2) Toco Toucan in the light.
3) Giant Otter fishing.

More Birds From Pantanal:
http://www.planetstillalive.com/america/pantanal/birds/

My Worldwide Wildlife Website:
http://www.planetstillalive.com/

I am a French Woman Wildlife Photographer (rank 3 by Google). It's a non lucrative website, just pictures to make people dream and then help to protect the wonderful wildlife in the world...