ICYE Bolivia is part of ICYE, an international non-profit youth exchange organization founded in 1964 that promotes youth mobility, intercultural learning and international voluntary service. ICYE Bolivia develops its action through long and short term exchanges combining home stays with voluntary service in a variety of community service projects, just as other ICYE organizations around the world work.
ICYE Bolivia's main office is located in La Paz city where permanent staff coordinates activities with the regional groups in the cities of Santa Cruz, Cochabamba, Sucre and Tarija.
Our long term programs and short term programs (Bolivian Voluntary Service - BVS), are available for young people who want to contribute to achieve a better life condition for the men, women or children who need support.
Social Projects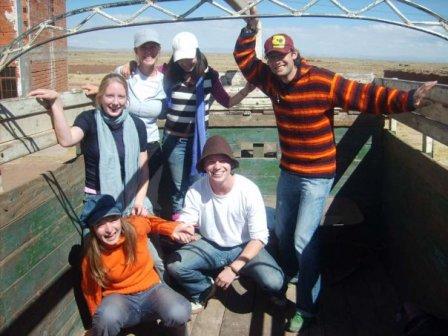 The social projects that the BVS program in Bolivia offers are the following:
Children and youths with socioeconomic disadvantages
All over the country, ICYE Bolivia cooperates with various organizations and institutions that work for children who live and work in the streets, especially in the biggest cities like La Paz, El Alto, Cochabamba and Santa Cruz.
Due to poverty, all members of a family have to work; it causes disintegration and many economical, social and psychological problems appear affecting mainly children and youths. For this reasons some institutions have the great challenge of helping those people in terms to provide basic education, psychological support, care, feeding, hygiene and other activities related to their common life.
The children and youth in those centers are four to fifteen years old, in some cases up to eighteen.
Some of the institutions give the children and youths a technical education, for example bakery, carpentry or metal mechanics. The institutions require volunteers who are able to help with these activities.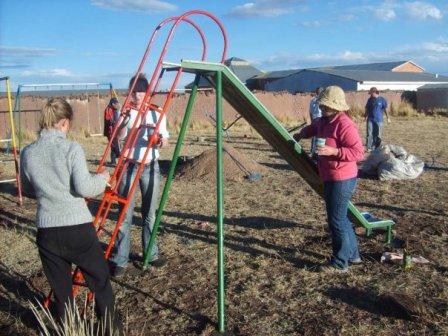 Orphanages
In the same way, economical problems and an insufficient sexual education has lead to a high number of abandoned children and very young orphans. These children are in centers that depend on the state. The volunteers in these centers work in the areas of education, health and hygiene, playing etc. and they also help in the psychological and emotional development of the children. We collaborate with centers in La Paz, Santa Cruz and Tarija. The children in these institutions are up to six or eight years old. The children that were not adopted go over to other dependencies of the state.
People with disabilities
We work with some institutions of disable people in La Paz, Cochabamba, Sucre and Tarija. Some of them work with children and youths who are up to sixteen years old and others work with adults. These centers are for mental, physical, acoustic and visual handicaps. The volunteers help with the scholar support, playing, in health and hygiene, but also in the therapies that require the different centers.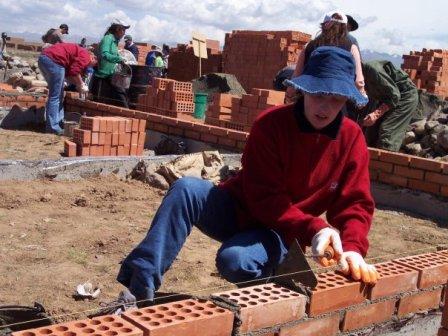 Human rights
For many years, ICYE Bolivia has been working with several organisms of defense of the fundamental rights of persons, like Amnesty International, International Defense of Children, The Permanent Assembly of Human Rights and others. The support to be given in these institutions is in the first place office work, although the direct contact with persons is part of it as well. There are workshops about citizenship, democratic education, syndicate rights, etc., which require logistical, technical or professional support of the volunteer, or the volunteer can be part of them. In some cases, the organizations are interested in investigation work.
Women
We work with centers of support and promotion of women. One part of the volunteer's work is in the office, notwithstanding they also make workshops about self-esteem, their rights, etc.: the contact with women who come from a distinct reality is very important in these projects. In some of these projects, the work is urban but also rural.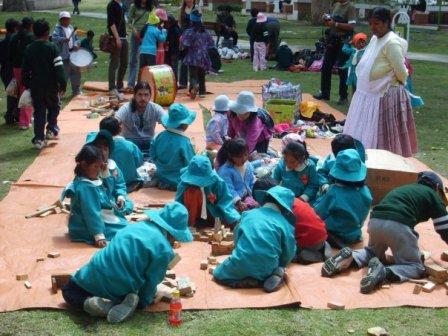 Handicraft area and small industry
The strategies of survival have caused that poor persons and sectors of society have grouped small companies and cooperatives of artisans, we try to support these organizations in different manners, but, without a doubt, the most important support is given through volunteers. In most of the cases, their work is administrative, but also being with the groups of the base and exchanging opinions and points of view is very important. They constantly visit the centers of production, and some of them are in the rural area. There are a few organizations that support groupings of women and they are very interested in the support in sexual education and in education about their rights and the citizens' rights. These artisans are mainly constituted by indigenous people.
Environment
As well as in the other areas, the work in this topic is in offices. But a lot of the tasks of the volunteers are in the rural area in direct relation with nature and population, in the national parks and the communities. Some institutions are developing projects of ethno-ecotourism which involve indigenous communities, protected areas and other organizations. The volunteers, besides being involved in tasks of protection and care of the environment, also work in the workshops that are organized to educate and integrate the communities in this task. The tasks of investigation are extremely appreciated, too.
Health
This area needs the volunteers to have a certain capacity and knowledge, or their future motivations have to be in this field. The locations and the type of work of the volunteers depend on their education. The work can be in hospitals, rehabilitation centers, prevention campaigns, etc.
Edificio El Cóndor Piso 3 Of. 8
Tel. 591 2 2116743
Fax. 591 2 2442286
Edificio El Cóndor Piso 3 Of. 8
For more information, please contact us using the secure online form below.