Ensalada de Cochayuyo - Titicaca Seaweed Salad
by Alura Gonzales
(Santa Cruz Bolivia)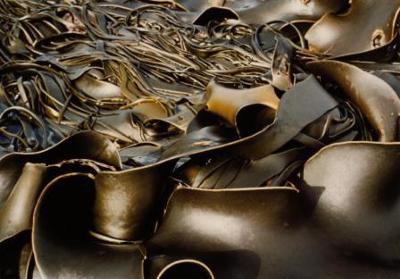 natural
You'll need:
1 pack of dried or fresh Cochayuyo (a weed native from Lake Titicaca)
1 cup finely chopped cilantro
1 cup onion, diced
1/2 cup apple cider vinegar

How to prepare:
Put the cochayuyo in vinegar the night before, and leave it till next morning. Then, wash the cochayuyo at least 3 times before putting it to cook in water with the remaining 1/2 cup of vinegar.

Wash the cochayuyo again, and cut it into small dices. Add cilantro, onion and salt to taste. Let it cool half an hour before serving.
Bolivian Salads &nbsp&nbsp Bolivian Recipes Home Page
Photo Copyrights:
http://commons.wikimedia.org/wiki/File:Durvillea_antarctica.JPG
http://commons.wikimedia.org/wiki/File:Cochayuyo2.JPG
Join in and write your own page! It's easy to do. How? Simply click here to return to Bolivian Food.