Bolivia Destination Services for Expats

---
Expat Services
Expat Events
Expat Forum
Live in Bolivia
---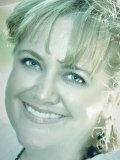 Bolivia Expat Services
, owned by BoliviaBella (this website), currently offers
Bolivia destination services
and
relocation advice
for incoming expatriates. If you are researching the possibility of living in Bolivia, we can assist you! Our companies, names and logos are legally registered.
I'm your webmaster. I fell in love with Bolivia 44 years ago. Since 2007, I've been building the most comprehensive English website about Bolivia you'll find anywhere in the world. No other website comes close to providing the amount of detail you'll find here, all based on my own personal experience and those of other expats who chose to retire in Bolivia, work in Bolivia or live in Bolivia.
I know it can be really hard to find the information you need unless you know someone "on the ground". I want you to enjoy Bolivia from the moment you arrive until the moment you leave, (or choose to stay forever). That's what motivated me to launch Bolivia Expat Services, the first company in Bolivia to offer a series of online and offline real life, customized Bolivia destination services and relocation services just for you and your expat family, specially designed to make your initial arrival and transition go as smoothly as possible. Read more.

Are you still unsure Bolivia is right for you?
If you are still in the research stage and haven't yet determined whether or not Bolivia is right for you, I encourage you to exhaust every resource available to you. You can ask questions in our public Expat Forum, read through all of the pages in our Live in Bolivia and Bolivia Facts sections, join our BoliviaBella Facebook Group, get in contact with other Expats in Bolivia, and keep up with Bolivia News and current events. All of these are free public resources. However, if after all of your research you still have questions you'd like answered, consider making use of the BoliviaBella
Question and Answer Service
. Click for more.
Relocation and destination services we provide:
• Arrange for airport pick-up and transportation to your place of stay.
• Assist with initial money exchange transactions.
• Assist you on your first trip to the grocery store, or
• Provide personal grocery shopping services and delivery.
• Help you locate and register for Spanish classes or tutoring.
• Professional translation and interpretation services.
• Assist you with your residency application and other immigration issues.
• Help you apply for a work permit to legally work in Bolivia.
• Help you choose a bank and open a bank account.
• Help you apply for a Bolivian driver's license.
• Take you on our friendly neighborhood House Hunter Tour.
• Orient you on house hunting and help you rent a home or apartment.
• The real estate agents we work with will help you buy or sell a home.
• Help you set up household utilities and basic services at your new home.
• Help you rent a car and fill out the car hire contract.
• Help you buy a car, process the title and explain taxes.
• Help you purchase insurance. Health, life, travel, car or corporate.
• Help you find schools or daycare and register your children.
• Help you make friends! Sign up for monthly expat events.
• Custom expat services in Bolivia based on your needs.

In Santa Cruz, we offer these additional legal services:
• Adoption, marriage licenses, alimony, custody and divorce.
• Open, incorporate and register your business.
• Assistance with real estate purchase or sales contracts.
We charge a flat fee for some of our services, and provide you a custom price quotation on services for which prices will vary depending on your personal situation. I'm happy you chose to make Bolivia your home for a while. If you'd like more information, please let me know how my team and I can help make living in Bolivia an unforgettable experience! We can design custom Bolivia Destination Services for you.
---
Expat Services
Expat Events
Expat Forum
Live in Bolivia
---