BITS AND CREAM
is my absolute favorite ice cream parlor in Bolivia! Owners Meily Greminger and her husband Jan Paul Anglarill have been friends of mine since we were young, but that's not the reason I support them fully in their endeavor. There's lots more to it than that: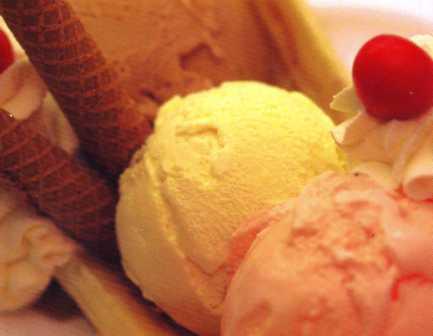 Growing up between the U.S. and Bolivia, I always knew there was something different between American and Bolivian ice cream, but I never really figured it out until I started hanging out at Bits and Cream with Meily. I'm a fan because their ice cream is the ONLY premium blend ice cream available in Bolivia (I've learned this means it contains more than 16% cream). You can't find creamier ice cream anywhere. And what's the point of calling it ice "cream" if it tastes more like "ice milk" anyway? So that's why I'm a diehard fan!
They use only completely natural products with no artificial additives or coloring. They are also the only ice cream parlor that has implemented a system similar to "The Marble Slab" in the U.S. You can choose the ingredients you want (candies, nuts, fruit, etc.) and they hand mash them into your ice cream on a frozen marble counter.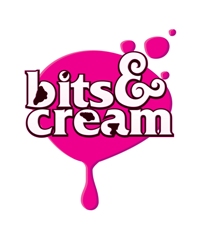 Meily and Jan Paul went to extraordinary lengths to provide you the best ice cream available. They hired an Italian consultant, took ice cream making courses, and spent countless hours testing recipes until they came up with their very own delicious Bits and Cream recipes.
(I was visiting one day soon after they started their business. They were testing vanilla recipes. Picky Jan Paul made it over and over and over again until he was convinced it was perfect. It just wasn't perfectly "vanilla" enough. Can you image what they must go through when they're making other flavors? Geez!)
The hygiene in their production facilities is incomparable in Bolivia, and Meily has even developed special ice cream recipes for diabetics!
It's no wonder they've grown and expanded from being a tiny "delivery only" ice cream artisan in 2001, to become number one in Bolivia with several ice cream parlors throughout the city. P.S. They'll still deliver anywhere you need!
Bits and Cream has several locations in Santa Cruz. You can find them at the addresses below and in the Cine Center movie theater complex and Sonilum concert complex as well as the addresses below:
Av. Cañoto Esq. Florida
Santa Cruz de la Sierra, Bolivia
Tel: (591-3) 336-9944
Fax: (591-3) 336-9944
http://www.bitsandcream.com
Calle 21 de Mayo Esq. Ayacucho
Santa Cruz de la Sierra, Bolivia
Tel: (591-3) 333-5500
IN LA PAZ you can find a Bits and Cream
a) in the Edificio Alameda on the Prado,
b) on Plaza Avaróa,
c) in the MEGACENTER, and
d) on Avenida Montenegro in San Miguel (past Calacoto in the Zona Sur).
In La Paz, contact them by calling 233-0010 locally.
While you're in Santa Cruz, visit one of the many Fridolín cafés and bakeries owned by Jan Paul's Austrian family.