HOURS
: Your hours will be determined by your position and what exactly you are working on any given day. These hours will typically range anywhere from 4 hours per day and up to 8 hours, 5 days a week. Note that volunteering extended hours and days will be up to you and not required, nor expected, of you.
COMMITMENT DURATION: Other then Certified Prosthetists, all other positions require a minimum 1 month commitment. Due to the semi-complex nature of most volunteer positions, it is beneficial to the patients and artificial limbs clinic if you can stay as long as possible.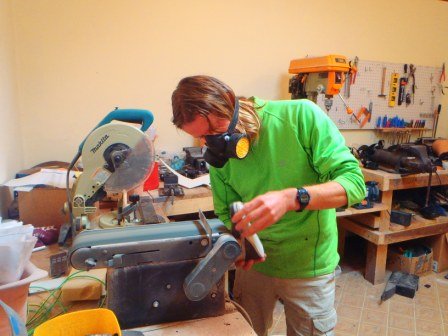 FEES AND EXPENSES: There is of course no fee to volunteer for these positions but you will be expected to pay your own travel and daily expenses for food, lodging and transportation. Bolivia is a VERY inexpensive country and daily expenses usually range from $25-$40 / day depending on your desired lifestyle and comfort level.
APPLICATION: The volunteer application process is very informal -- simply send us an e-mail (in English or Spanish) and we will discuss where you can fit in. Use the secure online form to contact us below.
DONATIONS: If you would like to support this organization in another way, please consider making a donation through Sending out an SOS and mark it "CMA Bolivia". The Artificial Limbs Center is the only non-profit organization building prosthetics at such low cost in Bolivia. Contact us using the form below and view more on our website.