We provide detailed information on airlines
Bolivia flights
and more click here. Our
Flight Search
page is where you can search online for tickets to Bolivia on many of the major world-known travel sites (Travelocity, Expedia, etc.) all on one page. You'll find it's loaded with major online airline and travel service search boxes!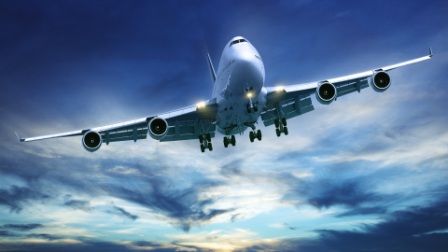 In our airlines section and its related pages, you'll find a listing of airlines Bolivia services and airlines that service Bolivia, airfare discounts, information on Bolivia visa requirements, options for travel insurance, how to get the cheapest airfare, Bolivian airports and much more. We're affiliated with many major airlines and online travel service companies so we can find out about upcoming deals and pass them on to you!
You'll also want to visit our Bolivia Travel Information page for hotels, restaurants, travel agents, immigration and customs, and everything else you'll need to plan and prepare for travel to Bolivia.
In general, national airlines provide cheaper flights
within the country
but not always for international flights, and they usually fly to some of the smaller, more remote towns, cities and destinations not served by foreign airlines, because airports and runways are smaller.
If you plan to rent a car plan ahead by contacting one of these reputable rental car companies, as some do not have offices at the airport and will need to deliver the car to you upon arrival or at your hotel. There are taxis continuously from the airport to anywhere you want to go in town, and are not expensive at all. The average cost to the city is Bs. 60 (about US$8.00). Most major hotels also provide shuttle service to and from the hotels and airports for their guests.
Air travel is common in Bolivia because of the rugged terrain. Getting from Santa Cruz to Cochabamba by bus takes 8-9 hours (and only about 40 minutes by air); to La Paz, about 12-14 hours by bus (and about 1 hour by air). The terrain is harsh, the roads are often not well-maintained, and there are many, many checkpoints to pass through. During the rainy season roads may be flooded or cut off by landslides. Bolivia also has two railroads, one in Western Bolivia and one in Eastern Bolivia, but amazingly, they are not yet connected so they are useless if you want to get from Santa Cruz to La Paz, for example.
You should expect to pay taxes upon entering or exiting the country, as well as any customs duties that may be assessed upon the belongings you bring into the country. A traveler's tax (airport exit tax) only applies to international flights (for national passengers and residents of Bolivia or foreigners and Bolivian residents in other countries that have been in Bolivia for more than 3 months) as you leave the country. In addition, foreigners with residency in Bolivia will be assessed an additional tax upstairs at customs as you enter the waiting lounge of approximately Bs. 100. International: about US$ 45 National: about Bs. 20
Passengers are permitted to bring in the following items, but they may be required to do some paperwork and pay customs duties if you enter the country with more than: 2 cameras, 1 laptop or other portable writing machine, 1 video camcorders and accessories, 1 tape recorders, sports equipment, five liters of alcoholic beverages, four hundred cigarettes (two cartons), fifty cigars or five hundred grams of tobacco, or any amount exceeding the exemption level of $US 2,000.
If you are a pilot, you will find here a very useful list of airports and runways in Bolivia that includes locations, runway surface types, runway lengths, etc. Visit this page for information on shipping.
So while traveling overland allows you to take in all the scenery close-up, flying is sometimes a better option (and the views from up there are spectacular too). Visit our Bolivia Airlines Home Page for more.