4-8-2015 Camiri Puzzle Spotlight, Script Problems, and Fun Fact Time!
by Kricket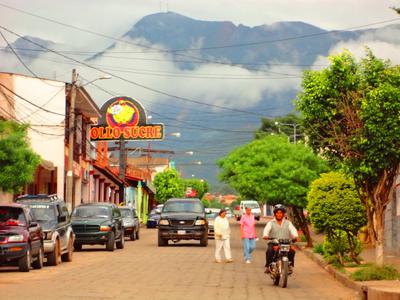 Hi, and today we have, let me see... yes, yes, according to my calendar we have another Puzzle Spotlight. :D Today's puzzle is on, whoops, let me check the script, m hmm, yes, ok, yes, yes, alright today's Puzzle Spotlight is: Camiri!

Camiri is a city in Bolivia with an estimated population of 65,897 people known as "Camireños". It is located on the shore of the Parapeti River with rolling hills to the East, North, and South. Its ecosystem is made up of dry forests and canopies with lots of overgrowth of plants and a lot of wildlife, with a humid climate. It was founded on the 12 of July in 1935. The name in Guaraní language was originally Kaami, after that it was changed to Kaamachi and to the current Camiri. It is also the oil and gas capital of Bolivia with large amounts of petroleum and natural gases.

The "Camireños" are mostly Guaraní and Spanish, but there are also many Aymara and Quecha people, too. It is also one of the main places in between Santa Cruz and the borders of Argentina and Paraguay.

And now for a random new thing I have randomly decided to do, so screw you script. FUN FACT TIME! Welcome to Fun Fact Time, a random new thing that totally trashes the script. So here's today's fun fact: Did you know that Camari was one of the sites where battles were fought during the Chaco War between Bolivia and Paraguay (1932-1935)? And that concludes Fun Fact Time! Screw the script.

OK so back to the script, let me just pick it up here, OK got it. The city has two main plazas both surrounded by lots of restaurants and stores, along with markets, bars, karaokes, banks, internet cafes, and of course phone centers, because no one can live without a phone.

If you want to play the Camiri puzzle online yourself, all you have to do is CLICK ME :D and be teleported with my fancy secret device. So here's today's question of the day: Would you like me to keep the new FUN FACT TIME as a regular feature on my blog? or not?